Let Us Do The Dirty Work!!
Wash Rite Inc. has been serving the Orlando and Central Florida areas since 1991 providing Exterior Pressure Cleaning, Pressure Washing and Ultrasonic Blind and Shade Cleaning Services. 407-656-0442
Our years of pressure cleaning experience ranges from cleaning small residential jobs to large commercial projects including historic properties and sensitive animal areas at Sea World Orlando. The blind and shade cleaning service is a state of the art ultrasonic cleaning process which can clean window blinds (horizontals, minis, verticals), window shades, venetians, silhouettes, and light diffusers to name a few.
We have earned a reputation of honesty, dependability and excellent customer service. Wash Rite's integrity has allowed us to have repeat residential and commercial customers who continue to refer their friends, family and commercial business partners. We are Orlando's Best Pressure Washing Service.
Please feel free to contact us if you have any questions regarding our Exterior Pressure Cleaning or Ultrasonic Blind and Shade Cleaning Services. We will be happy to schedule an appointment for a free estimate.
(Office) 407-656-0442
(Cell) 407-579-2353
© Copyright 2018 - Wash Rite Inc. All Rights Reserved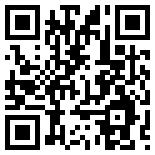 Save this QR code for future reference and savings!